Testimonials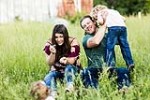 Thank you!
Ginger. I am literally in tears ugly crying over these. I couldn't wait an hour. I know they are still loading, but I am serious. I have always loved photography and have been asked to take pictures for people so many times and not knowing what I am doing what I do attempt is to capture the subject honestly. Without fear that they "don't ever take good pictures" or etc. I have never had the blessing of having someone do the same thing but on a totally different level for my family. I truly cannot tell you how thankful I am that you understand the power of photography and how it can capture moments, feelings, emotions the way nothing else can. Thank you.
Thanks so much!
I told my husband on our honeymoon that he was the best choice I made that weekend, but Ginger was easily the second best decision. I am very prone to micro-managing, very picky and totally type A, but I worried 0% about my wedding day pictures because Ginger and her second shooter Joanna were the best team and people I could have asked for. To be surrounded by calming, joyful personalities on the biggest day of my life lightened my spirits, took away my stresses, and just let me have fun with the photos and the entire day! Ginger's eye for awesomeness, and her clarity of direction (along with her super encouraging words) made me feel just as wonderful as I ever have, and of course the photos turned out flawless. I loved her flexibility & adventurous spirit with cool shots, while also getting the "traditional wedding photos" but with a modern spin. She totally got me & saw so much opportunity at our venue that I would have never though of. Eventually, all that'll be left of my wedding day are these photos, and they're perfect.
Thank you!
Ginger, I just wanted to thank you for everything!! Duke and I were very impressed with you. The details on our photographs have left a lasting impression. I will definitely be recommending you to everyone in the future. You really did exceed our expectations! Kelly and Duke Kealen
"Thanks Ginger! Lee and I looked at the pictures last night, and they are beautiful. You have such a gift for composition, for color and especially for texture. Each photo seemed better than the last. Before the wedding, I told Lee that I hoped our pictures wouldn't be mostly me alone, some with him and hardly any of our family and friends. You found the perfect balance! I have so much more that I could say, but for now, thank you for this gift and for bringing out the beautiful and the sublime in us."Laura
You are amazing! I'm so thankful you were our photographer. My daughter does not enjoy all the wedding stuff, but you not only made her comfortable but she also really enjoyed it. From the first time she talked to you to the time she talked to you about the day's agenda, to her actual wedding day, you always made her so excited. Thanks for that! I know the pictures will be incredible! Thank you! Kris
Thank you so, so much for photographing out wedding. Even more than the fact that I know the photos will be AMAZING, I am excited just to have you with your sweet and energetic personality around! It has been such a blessing to get to know you over these last few months! Thank you! Clari and Mark
I want to thank you for your dedication and professionalism with a dramatic twist of fun. I believe you enhanced everyone's experience at Jennifer's wedding and I plan to recommend you to everyone I know. Thank you again. Tom
I just want to say thank you for everything Ginger. You did such an amazing job capturing mine and Caleb's special day. Not only are you an amazing photographer, but a wonderful woman as well. I am so happy that I picked you and thankful that a friendship has come from you. You ROCK!!
"I made most of the staff (at work) look at all of the pictures before I left! There was absolutely no way I was going to be able to drive home safely while excited to see them for the first time! You know that pictures capture the moment perfectly when you feel the same feelings come back that you had that day in those moments."
I was AT the wedding, and still I sit here at work crying looking at these beautiful photos. You have a gift Ginger. Absolutely beautiful!
You are the most PRECIOUS person in this world! I have done a lot of weddings and never have I ever seen such grace, kindness, poise, and genuine spirit from a professional photographer! Even to the very end you were the same as you were when you got there! I truly love you and my Tess is crazy about you! Thank you for it ALL!! I don't know how you stayed the same thru it all! I would like cards to give to everyone to give you more business! You are truly one of a kind an thank you from the bottom of our hearts. GOD bless you and your beautiful family!!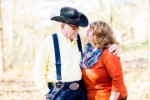 You are awesome. My family loves you especially my grandfather! You were so patient with the kids and made them laugh. You made everything look effortless. You are just great to work with!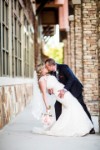 (My day) was more than I could have imagined!!! And so very happy you were there to help us and guide us along. Thank you SO much for being the best photographer EVER, my lipstick keeper, our personal comedian, dress holder, dress bustle lady and everything else in between. ...I cannot believe just the few photos I've seen. You are extraordinary, Ginger! Josh has told me at least 3 times how excited he is to see the pictures! He's never said anything like that before! I seriously don't know how we can ever thank you enough for capturing our biggest day ever absolutely perfectly!!!
Ginger, our pictures are awesome. How am I suppose to decide... Thank u!!Jennifer
As always, your pics are awesome!!! Thank you for always making it fun and special! We LOVE you!!!Whit
Ginger we love them! Thank you so much, you do such a great job, and we always have so much fun while we are doing the shoot. :)Michal
"I LOVE LOVE LOVE the pictures. You are amazing!! Thanks Ginger"Kate
"I absolutely love my pictures and that means the world to me! ...Our pictures have brought me so much joy just to look at them... Dear friend, you have a God given gift that gives you the ability to capture life and its sweetest moments. I am so blessed God has placed you in my life and i can truly say that i love you. This the most special day of my life thus far and i could have found no one better than you to capture the love and joy that came with that special day. Thank you from the bottom of my heart!!!! - Carrie B.
"There are no words to describe to you how beautiful (the pictures) all are! The pics of Jerry were wonderful, he didn't even know you were taking them which made him so at ease! All of the "family" ones were awesome! I cannot wait to let everyone know that they are up where they can see them.... I looked & looked and they all brought a tear to my eyes and the music..... "Forever Young" is exactly what should have been playing 'cause that is definitely how we feel about "our Jerry" it makes me cry to see what a wonderful job you've done.... you are the best!!!! I love you sweet ginger!"Chris
"Ginger! You've done it again. I'm sure all of the (family is) sniffing into hankies and dabbing their eyes. Asa's pictures confirm what we already knew: he is the most amazing toddler with the most engaging personality! You really are an artist, Ginger. You capture tenderness, humor and joy by letting people be themselves on camera. Thank you for what you do."Laura
"I just wanted to say how extremely thankful I am to you and the lady helping you. Troy, my family, my friends, and I LOVED the photos! You are so talented and blessed. You have a magnificant personality that is perfect for working with people. You made Troy and I so comfortable. That night, i laid down and thanked God that we found such an amazing photographer with a beautiful personality. I cannot wait until the wedding! i am so excited to see what beautiful pictures you will take then. These pictures are so important to me because I will treasure them for the rest of my life. Thank you so much for the wonderful job you have done and will do. You have truly blessed our lives!Thank you!!!!"- Carrie
"I just wanted to say thank you so much for making our family photo shoot such a pleasant experience. It is definitely not easy trying to manage seven people (especially when the ground is soggy!) and you did such a great job of making us each feel special and beautiful.I really enjoyed the whole process with you and the results are spectacular. The whole family was in awe with the pictures we got to look at last night. You really captured our family. Thank you so much!!"Faith
"Oh my word! We saw (the pics) this morning. I was tearing up all over again. They are absolutely beautiful, powerful, fun, wonderful. What a blessing your skills have brought to me and my family, Ginger...You have given us all memories to treasure "Linda
"I was really unprepared for the emotions a simple set of pictures could bring up. You are amazing. They are amazing. The music is amazing. What a tallent you have!"Susan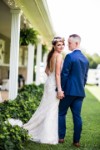 "Travis and I were so blessed to have you [at our wedding] and are beyond happy with our shots. You made our day awesome in so many ways besides just photography. You were a friend to us and made us feel so at ease in times of stress.You went above and Beyond! Thank you also for your prayers and for interceding for us! The Lord is so good! We can't wait to see the rest of the shots and we hope to see you again soon!" -Miranda G.
"Rob and I could never thank you enough for our special day! You went above and way beyond for us! We would have never found a more beautiful place to wed if not for you, and not a more perfect place for photos. We are honored that you were the one to capture so many sweet moments between Rob and I. We thank you for all the hard work and time you have taken for us." -Shantelle